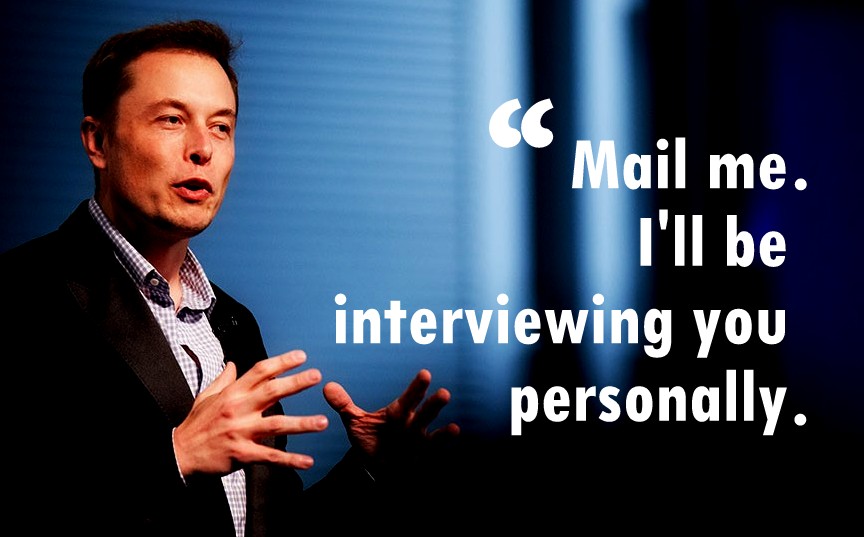 Short Bytes: Technology entrepreneur Elon Musk has turned to Twitter to recruit 'hardcore software engineers' for his Autopilot project. In a series of tweets, he has asked the people to contact him as he'll be interviewing people personally.
T
esla chief Elon Musk has taken the Twitter route to
look for some good engineers
. Via a series of tweets, he directly appeals to people interested in working with him for the company's "super high priority" project.
"We are looking for hardcore software engineers. No prior experience with cars required. Please include code sample or link to your work," the billionaire entrepreneur wrote on Twitter in an attempt to find fresh talent for his company.
Tesla has been working hard on Autopilot to make an autonomous vehicle a reality. Tesla's Autopilot doesn't take complete control of the car but provides assistance in navigating through highway traffic and road hazards, making its Model S into a quasi-autonomous vehicle.
Musk mentioned that he will be interviewing the candidates himself as Autopilot reports directly to him. "If interested, contact [email protected]," he added.
Are you ready to work for Mr. Musk? Share your views in the comments below.
Also read: Elon Musk Disses Apple: "Apple Hires The Engineers We Fire"