Let's be honest, we all are going crazy over the launch of PS5. Sony confirmed that the PlayStation 5 would come out during Holiday 2020, and we're already jumping on our bed out of excitement.
However, this wild excitement among gamers comes with a great question of what games we'll get to see in PS5. Of course, popular yearly titles like Call of Duty and FIFA will eventually come out for PS5, but what else? Well, go through our list of all the PS5 games to feed up your excitement even more.
Hyped Up PS5 Games That'll Blow Up The Gaming Community
1. Godfall
Gearbox's Godfall is one of the first PS5 games confirmed for the release in 2020. It is a loot-driven action RPG game with third-person melee. The game is being described as "looter-slasher," as the player has to focus on loot to unlock all sorts of new abilities.
The trailer of the game clearly shows that the fantasy universe of Godfall will be grand and full of forbidden realms, shiny armors, and knights. What's more, is that Godfall will be playable in solo and co-op modes.
Godfall is developed by Counterplay Games, which worked on popular loot shooter games like Destiny 2. It was announced at Game Awards 2019 and is scheduled to come out in Holiday 2020.
As of platforms, the game will also be available on the Epic Games store in addition to PlayStation5.
2. Outriders
"Outriders" is the second addition to the list of PS5 games confirmed to come out in 2020.
Outriders is an RPG title developed by People Can Fly and Square Enix, the studio behind Tomb Raider and Final Fantasy series. Announced for the release in Holiday 2020, Outriders will come out for PS4, PS5, Xbox One, Xbox Series X, and will also be available on Steam.
'Outriders' is a sci-fi co-op game that shows the struggle of humanity as the Earth is dying. So, humans are forced to wander on other planets for their hope of survival. In that search, they come across the planet Enoch, where they have to fight against something genuinely terrible.
It was hard to make out how the game will land upon masses just by looking at the trailer. However, after getting to see the Outriders gameplay from the preview event in Los Angeles, it's pretty clear that it's one of those PS5 games that has been received positively.
3. Gods and Monsters
From the team that created Assassin's Creed, comes another title – Gods and Monsters. A glimpse of the game was first teased at the E3 2019. The game setting was vibrant and breathtaking.
Expected to release in early 2021, the story of the Gods and Monsters will take on a journey where we'll see different mythological creatures. We'll take on the role of an unnamed female warrior, who'll fight with a sword to battle her way through evil.
"Gods and Monsters" was initially announced to be released in 2020 for PS4. However, the release date has been pushed to the next financial year. So, this could be another Ubisoft's child that can be experienced in PS5.
4. The Lord Of The Rings: Gollum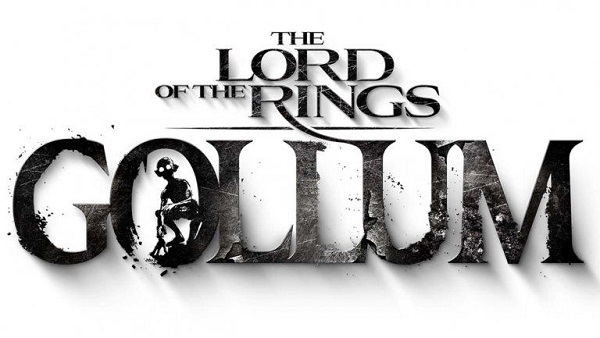 As of now, there isn't much to say about Daedalic's ambitious project, The Lord of the Rings: Gollum. All we know is that the game is set on the legendary "The Lord of the Rings" book series. It will tell the story of Gollum "from a perspective never seen before…while staying true to the legendary books."
Daedalic's Gollum game has been confirmed to release in 2021 for PC and "all relevant consoles platforms at that time."
However, it's still unconfirmed if the game will be cross-generation.
5. Watch Dogs: Legion
The much-awaited Ubisoft's title, Watch Dogs: Legion, was initially set for release on March 6th, 2020. However, Ubisoft decided to follow the trend by delaying the release date to the next financial year.
The idea behind Watch Dogs: Legion is one of a kind, as players will be able to play with not one, but with several characters.
In the game, our beloved city London is surrounded by surveillance killer drones. So, a secret resistance has been building to fight against the terrorizing government.
The game is all about recruiting members for the resistance. You play as a member until he/she is killed and then the cape is put on by another resistance member.
The game is already set to release for multiple platforms like PS4, Xbox One, Stadia, and PC. However, it's safe to include Watch Dogs: Legion in the list of PS5 games. That is because it was confirmed by Ubisoft's CEO, Yves Guillemot, that the game will also be available for PS5.
6. Rainbow Six Quarantine
As we are talking about delayed game titles to be released on PS5, Rainbow Six Quarantine is another Ubisoft's brainchild that is confirmed to land on PS5.
Rainbox Six Quarantine was announced at Ubisoft's E3 2019 Press conference. Fans were expecting it to release in 2020; however, the game was pushed to the next financial year (2020-2021).
Keeping PS5 aside, the game will also come for PS4, Xbox One, and PC.
7. Cyberpunk 2077
Cyberpunk 2077, set in futuristic, dystopian California is another hot property of CD Projekt, the studio behind legendary 'The Witcher' series.
Asides from the 48 minutes gameplay, we got a trailer for Cyberpunk 2077 at E3 2019, which eventually broke the internet due to Keanu Reeves' appearance.
The game was supposed to release on April 16, 2020. However, the studio delayed the release date for Cyberpunk 2077 to September 2020. This new release date could mean that the studio is advancing the technology of the game to go well with future generations.
8. Ghost Of Tsushima
Ghost of Tsushima by SuckerPunch was first unveiled at the E3 2019. By just looking at the trailer, gamers were in awe because of the impressive cinematic presentation along with authentic Japanese scores.
SuckerPunch confirmed that the game would come out on June 26, 2020. However, when you look at all the incredible visuals in the game, it's not hard to imagine that that developer of the game might release Ghost of Tsushima for PS5.
9. Death Stranding
Kojima Production's Death Stranding is already out for PS4 and is mostly well-received by the gaming community. However, there have been speculations that Death Stranding might transition to PS5.
Sony's Mark Cerny sat down in an interview with Wired. In that interview, Cerby hinted that we might see Death Stranding for PS5 as well. When asked about how this transition would take place, Cerny remained tight-lipped.
Nevertheless, Cerny's silence was enough to spark a rumor that Death Stranding could be one of the popular PS5 games.
10. The Last of Us: Part 2
It's confirmed that Sony's exclusive, The Last of Us: Part 2 will be released on May 29, 2020. The game's release date is way before the launch of PS5 during Holiday 2020. However, it's highly unlikely that the most anticipated title by Sony will not be out for PS5.
The Lat of Us: Part 1 was a huge success, and people have been eagerly waiting for the sequel. Given that PS5 will come months after the game's launch for PS4, it's evident that Sony has already been working on bringing out the game for future generations.
11. Starfield
As of now, there isn't much to say about Starfield, that is being developed by Bethesda. There's only an announcement teaser that shows that the game will be set in outer space. Other than that, we know that Starfield will be an RPG single shooter game.
It's highly unlikely that the game will be out in 2020. It will come out sometime after PS5 is launched, so there's no way that the studio is not already working on the game with PS5 on its mind.
12. Horizon Zero Dawn 2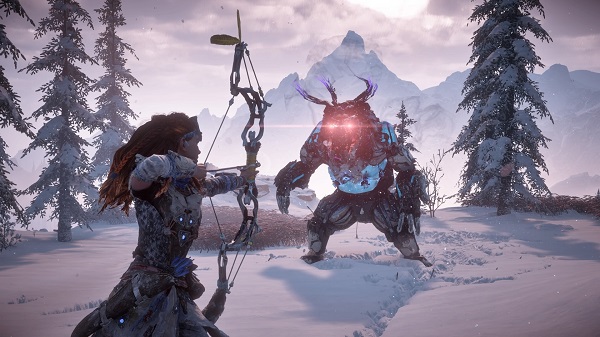 Horizon Zero Dawn was one of Sony's exclusive that received immense love from the gamers. A sequel for a popular title like this should definitely see the light in the coming years.
The first part of the RPG game was set in a futuristic world ruled by gigantic robots, and people absolutely loved every aspect of the game.
There isn't any official information regarding Horizon Zero Dawn 2 from Sony or Guerrilla. However, one voice actor of the game accidentally revealed that the sequel is on works. So, the game will come out, but only after PS5 is launched. So, it's safe to say that you might be playing Horizon Zero Dawn 2 on PS5.
13. God Of War 2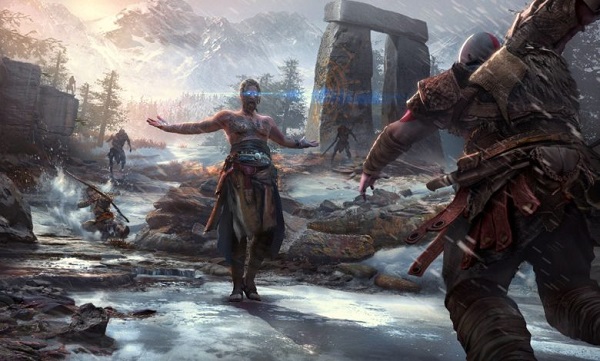 Just like Horizon Zero Dawn 2, we don't have much on God of war 2. The reboot of the God of War series created a hype like never before. So, Sony Santa Monica may be working on the sequel of the game.
Also, the studio posted various jobs listing for different projects, one of them being 'God of War Reboot.' So, it's clear that the studio is working on the sequel, and the game won't release before the launch of PS5.
14. Final Fantasy 7 Remake
There isn't any confirmation if Final Fantasy 7 Remake will set to be one of the dominating PS5 games. The JRPG game will release in parts, and the first part will come out on April 10, 2020. So, the first part will not come out for PS5. Also, a 3-hour long demo was released by Square Enix for PS4, which was very well received by the fans.
But according to Square Enix's president and CEO, Yosuke Matsuda, the game "will support both the next generation and the current generation of consoles." So, it might be that the game is powerful enough to support next-gen consoles.
That being said, the parts of the game that'll come out next year, will possibly be seen on PS5.
15. The Elder Scrolls VI
It was in 2011 when we saw The Elder Scrolls V. Ever since then, Bethesda Game Studios have been silent on anything about the sixth installation of the Elder Scrolls franchise. People were wondering whether they'll get to see the sixth part of the game or not.
Well, Bethesda surprised the fans after releasing a short announcement teaser revealing the title of the game. However, it's been almost two years since that teaser, and we haven't heard anything else. So, we can do nothing but pray that the studio is working on the much-awaited title. Also, if the game is in development already, then it will come out for PS5 highly likely.
16. GTA 6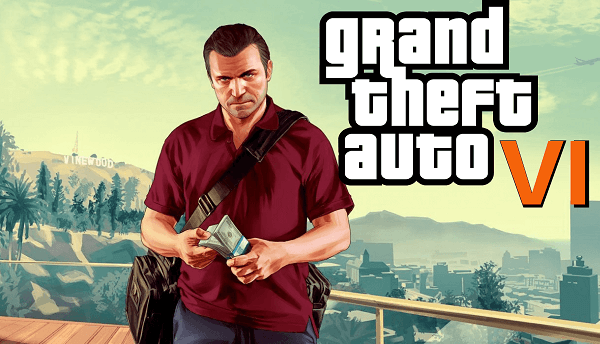 To be honest, there are a lot, and I mean a lot of rumors revolving around the release date of GTA 6. But Rockstar is acting like all gangsta by being tight-lipped about the much-awaited title.
However, if you look at all the rumors and leaks on GTA 6, there's one thing for sure, that the game will come out by the end of 2021. And there's no chance that this mammoth title will come out for all other platforms except PS5; Rockstar isn't that stupid.
17. Batman: Arkham Legacy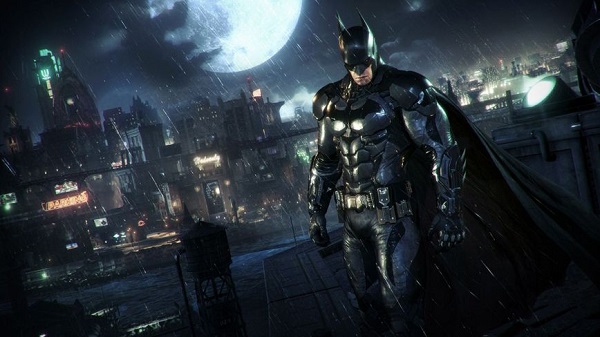 If you're a fan of Batman, then you must have been a fan of the open-world Batman: Arkham Knight game by Warner Bros. Montreal.
Now, the studio has put it out in open that it is working on the next Batman game by posting hashtags like #capturetheknight on Twitter. Also, according to rumors, the game will be called Batman: Arkham Legacy.
So, we can't be sure about the title, but we are damn sure that we'll see the next Batman game from the studio within a year or two.
As the game is already in development, there no questioning the fact that it will come to future-gen consoles like PS5.
18. Sniper Elite 5
Rebellion, the developer of Sniper Elite series, has confirmed that it is working on the 5th installment of the series. "The next major title in the Sniper Elite series, following in the footsteps of the widely acclaimed Sniper Elite 4, is now in development," said Rebellion on their official website.
Also, the developers said that we'd be getting more details on the game in 2020. And we know that 2020 is the year of PS5. So, maybe the developers will announce that the game will come out for PS5 after the console is launched.
19. Dying Light 2
"Every day, the disease tries to crush us and make us forget who we are, but I keep fighting," says Aiden, who himself is infected.
Dying Light 2 is set in a post-apocalyptic world and was set to release in Spring 2020 for PS4, Xbox One, and PC. However, the release date has been delayed to allow additional development time.
Techland, the developer of the game, confirmed to wccftech that "the plan since the beginning of production has been to make Dying Light 2 a cross-generation title."
So, we'll not be surprised if the game is released next year and will be playable on PS5.
20. League Of Legends: Wild Rift
With League of Legends: Wild Rift, League of Legends finally leaps consoles. The multiplayer online battle arena video game is expected to come out in 2020 for every current-gen and future-gen consoles, including PS5.
21. All-Stars Arena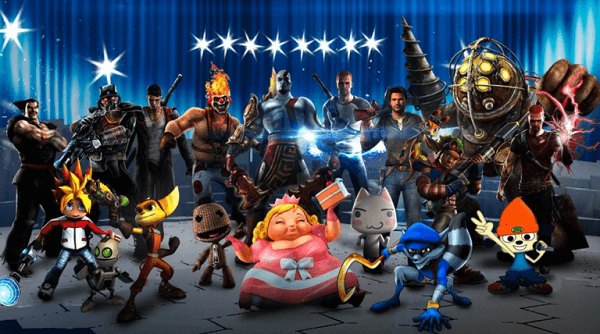 Playstation All-Stars Arena is the successor of All-Stars Battle Royale. The game will let you play with several of your favorite characters like Spider-Man, Ratchet and Clank, Lara Croft, and Spyro the Dragon. So, it would be entertaining to see all these fantastic characters fight in a cartoonish arena.
According to rumors, the game is being developed by Capcom and is expected to release in 2021 for PS5.
22. Dragon Age 4
This isn't a drill, Dragon Age 4 is actually in development and is expected to come in 2022. Dragon Age: Inquisition was released in 2014, and people were astounded by setting their foot in Bioware's magical world.
There's no questioning the fact that Dragon Age 4 will eventually come out, as the short teaser on YouTube confirms its development. However, we don't have an official name for the game just yet. All we have is a small hint, "#TheDreadWolfRises."
23. Gran Turismo 7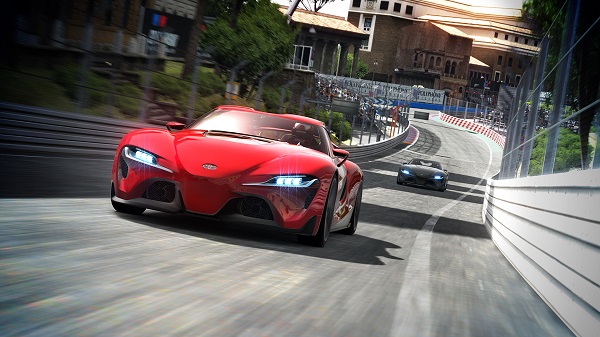 It's evident that if there's a new PlayStation console, then there has to be a new Grand Turismo game. The realistic feel of driving on Dualshock 5 with 8K graphics will take us to the sky on PS5. Also, various rumors claimed that Gran Turismo is being developed for PS5, and we're not surprised.
24. Gothic
With a playable teaser, THQ Nordic confirmed that they are bringing out a remake of the 2001 classic game, Gothic.
The playable teaser of the game has the purpose of serving. The developers will listen to all the negative feedback based on the trailer and try to develop an immersive game. Also, Nordic clearly stated that they are trying to "stay as faithfully as possible to the original experience."
As the game is in its development stage, it's hard to say that it will come out in 2020. It will come out after the launch of PlayStation 5 and will be compatible with the future-gen consoles.
25. Call of Duty: Black Ops 5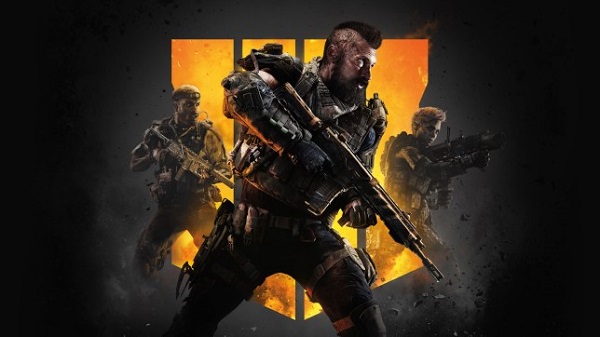 According to Kotaku, Call of Duty: Black Ops 5 will be set up during the Cold War and is set to release by the end of 2020. Also, it is speculated that the game will be a cross-generation title that will run on future-generation consoles like PS5 and Xbox Series X.
Release by Fall 2020 is a perfect opportunity as the PS5 will also launch during the same period. Given that it will be the holiday season, the sales of the game will naturally be high.
26. Battlefield 6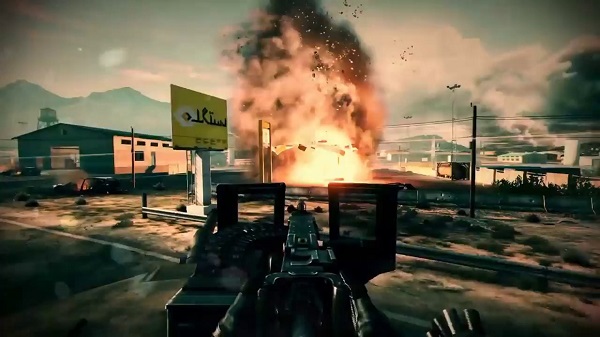 The Electronic Arts have confirmed Battlefield 6, but it will take a few years before we see the game. It hasn't been confirmed that which consoles are being considered as the platform of the game. But it's highly unlikely that the developers of the game will not launch the game for PS5.
27. Assassins Creed: Kingdom
Set during the Vikings era, Assassins Creed: Kingdom is one more addition to the list of rumored PS5 games. The game is expected to release in 2020, however, we haven't seen any teaser or trailer of the game just yet. So, it may that Ubisoft has decided to wait for the launch of PS5 before letting anything about the game out in the open.
Those were all the rumored as well as confirmed PS5 games so far. We'll keep on updating the list as soon as something new comes out.